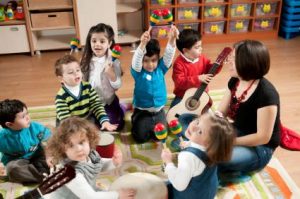 Musical Instruments
By offering free instruments and tuition through a network of after-school centres all over Venezuela, playing music has kept thousands of children away from drugs, alcohol and gang-related violence.  Further, it has led to the creation of 30 professional orchestras in a country that had only 2 before it started. Around 250,000 children attend the Sistema's schools and many of them play in one of over 100 youth orchestras.
At the pinnacle of this system stands the Simón Bolívar Youth Orchestra of Venezuela (renamed the Teresa Carreño Youth Orchestra) under its music director Gustavo Dudamel,  a product of the Sistema.  The orchestra has won acclaim through recordings and performances, including at the Proms and Edinburgh  International Festival.
Making a difference
This structure has helped teenagers like Renee Arias, who once practised Bizet's Carmen Suite at a home for abandoned children.  When asked what he would be doing if he had not taken up the French horn he replied straightforwardly: 'I'd be where I was, only further down the line – either dead or still living on the streets smoking crack, like when I was eight.'  Musical instruments and tuition have helped an entire country for 40 years.
A New Future
It is not just a short term gain, it is argued that the child can be helpfully shaped long term by learning and playing an instrument. "I noticed that the children who played (music) became far more interested in their future and the life of their people." These are the words of Ramzi, a young Palestinian musician, quoted by Ed Vulliamy,  in his 2018 book, 'When Words Fail'.
The Orchestra in action
Watch this clip of the Youth Orchestra performing with great energy and clear delight at the Proms of 2007. Please note the film deliberately makes use of some fast forward sequences. The highlight begins at  03.45mins.